Patches have been popular since the early 70s. They never go out of style and are often on trend, from streets to the catwalk, sports teams, and even businesses. Why? Because they are so versatile, cheap, and attractive. They are perfect for promoting businesses, showing support to a sports team, cause, or organization, and even using it as a tool for self-expression.
There are many types of patches to choose from, and below are the popular patches you should know. 
1.

Embroidery Patches

 An embroidery patch, also called a cloth badge, is a piece of embroidery created using a fabric backing and many threads. Making embroidered patches is an old tradition that was initially done by hand. However, because of the discoveries of new technology, high-speed and computerized machines led to the mass production of patches. 

 The embroidery patch is the most popular of all types of patches on the market today. They can be seen everywhere and come in different styles, shapes, sizes, colors, and designs. Embroidery patches are often used on business merch or company uniforms, military uniforms, a cause promotion, group affiliation, fashion statements, and even as a tool for expressing a personal style. 
 2.

Iron-on Patches

 Unlike embroidery patches that must be sewn into clothes, iron-on patches feature a plastic backing with a thin layer of heat-activated adhesive. Iron-on patches can be applied to clothes using an iron, but they can also be sewn for a more permanent application. 

 Iron-on patches come in all types of shapes, sizes, and colors. They are often used in uniforms, hats, shirts, jeans, bags, jackets, shoes, and other accessories. Embroidered patches with iron-o backings are durable patches.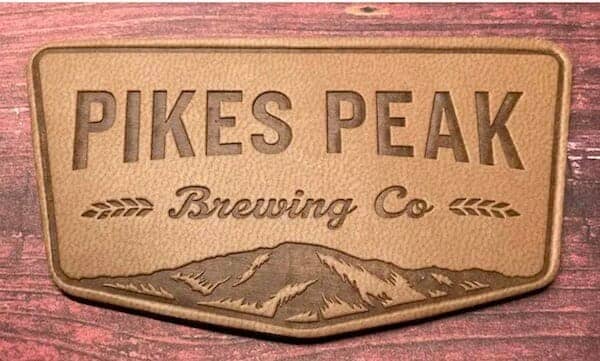 3.

Leather Patches

 Depending on your need, a leather patch can be used to repair clothes or as an adornment. Leather patches have a premium look and high-quality feel. They originated from the military, especially aviator uniforms. 

Leather patches are available in different shapes and sizes. These patches are nice-looking, elegant, and great for business because they can make a company logo, name, or byline stand out. 
4.
PU Leather Patches 
PU leather, also called synthetic leather, is an imitation of genuine leather created from polyurethane (a plastic with a similar feel and aspect to leather but without involving animals). PU leather is 100% made from artificial material and is considered vegan leather. It has the same texture as real leather (animal skin) but is lighter. It is not as durable as real leather and tends to tear easily. 
PU leather always looks great and can add sophistication to jeans or clothes over time. It is because PU leather gets better looking the older they get. They look great on all kinds of apparel, luggage, and bags.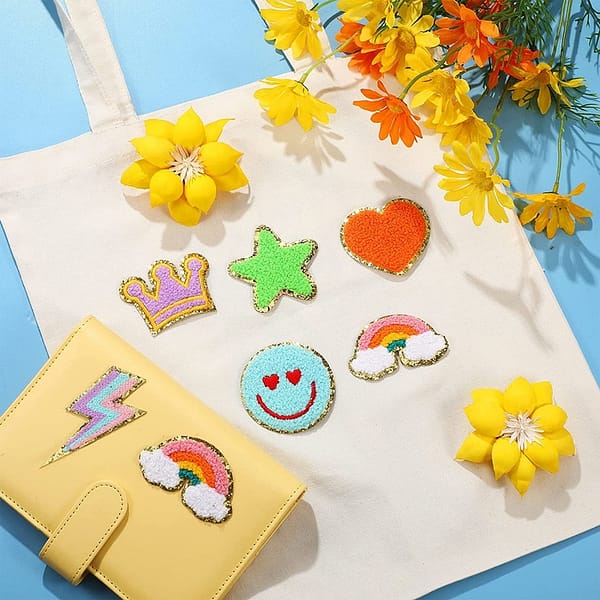 5. Chenille Patches
Chenille comes from a French word that means caterpillar. Chenille patches are made by placing two core yarns and twisting them together. They have a similar fuzz to the top of a caterpillar, which gives them a soft and fuzzy character. 
Chenille patches are often backed with stiffened felt, making it easier to attach them to fabric-like jackets. These patches are great for designs that are not too complex.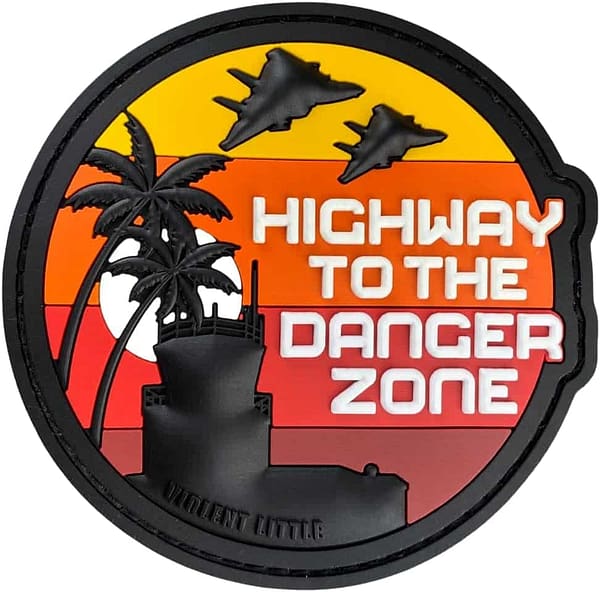 6.
PVC Patches 
PVC patches are made of PVC (Polyvinyl chloride), a sturdy plastic that comes in various colors. PVC patches are a modern take on traditional embroidered patches. Unlike the other types of patches, PVC patches are waterproof, easy to clean, and will never fade, fray, crack, or feel. These features make PVC patches ideal for moral patches, sporting events, outdoor use, and many other things. 
PVC patches come in different backing options, but the most popular is the velcro backing. These patches are great for anyone looking for unique and rugged look patches. They come in different colors and are often used in outdoor gear because they can withstand all kinds of weather, including very hot temperatures.
7. Woven Patches
 Woven patches have a similar look to embroidery patches, but if you take a closer look, woven patches don't have the raised look as the embroidery patches. This is because woven patches are made with thinner threads. Thinner threads make it possible to achieve greater details in the design.  Woven patches are classy and stylish and come in various shapes, colors, and sizes.