Summer is over, and kids are back to school, and here at Laughing Lizards, we know a backpack is one of the most school must-haves for any student. As students begin a new school year, a backpack will be part of their school routine once again. So whether you're using your old backpack or buying a new one, our embroidered patches are perfect for personalizing it and showing everyone who you are. Here are some easy but creative backpack patch ideas. 
Hobby
Your school backpack is a board of your personality and if you have hobbies and interests that you are proud of, then show it off! Laughing Lizards have a wide collection of patches that show your love for music, sports, fishing, dancing, fitness, and anything that is a part of who and what you are. Decorating your backpack with your hobbies and interests is the easiest way of showing others and finding others who share the same hobbies and interests as you. 
Favorite TV/Movie Character
For kids, having their favorite TV or movie character patched in their school backpack is a great way to inspire them. Just like their favorite character, they too can do great things if they dare to do what they think is right for them. Here are some of our tv/movie embroidered patches.
Motivational Patches
Are you looking for motivational patches to express yourself? These patches will decorate your backpack and inspire you to have a positive attitude in life. Decorate your favorite backpack with motivational patches or give your class some to spread positive vibes in the classroom.
Namedrop
One of the best ways to accessorize and personalize your backpack is with an awesome patch. With different attractive colors and designs to choose from, our namedrop patches will look great on any backpack and make it unique and stylish. Patches never go out of style, so you can be sure everyone will like your colorful backpack. 
Flag
Flags are also great for backpacks. Flag patches are a great way to display your patriotism and heritage. It is also a great way of showing places you've visited during Summer. No matter what nationality you have or what country you've been to, we can create a flag for you if you want a custom flag.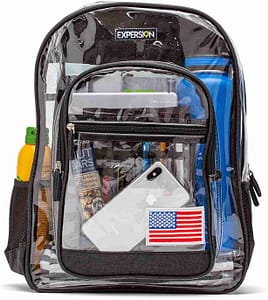 Patches are a great way to boost school spirit, team pride, and even your personal statement. So whether you are in middle school, high school, college, and elementary, you can use patches to decorate your backpack and show your style and personality. 
Here at LaughingLizards.com, we have patches of all sorts. We have it all, from patriotic patches for military and veterans to animals and automobile patches for kids and even for hobbies or business and brands. If you can't find what you're looking for, don't worry, we also create custom patches for you. We supply high-quality embroidered patches at low prices with excellent customer service. Get ready to personalize your and your kids' backpack by ordering now.