As independence day is just around the corner. This time of year usually causes many to reflect on our love of our country and feeling of patriotism. Aside from weaving the American flag during the 4th of July celebrations. As a proud American, there are several ways in which you can show your patriotism to your beloved country. Here are several ways to show your patriotic side and celebrate Independence Day using patriotic iron-on patches.
1. DIY Patched Shirt with American Flag 
One of the easiest and most stylish ways to show patriotism is wearing a flag shirt on the 4th of July. Whether you choose a flag-patched polo shirt, a flag-patched tank top for a more casual look or something in between, a patriotic shirt shows your pride in being American.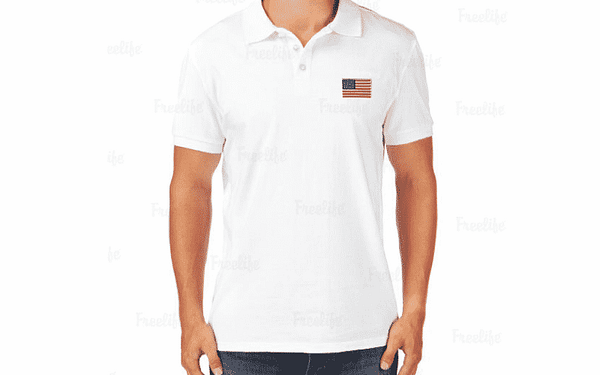 There are many American flag designs to choose from, and it's easy to iron on or sew on the shirt. What is excellent with a flag-patched shirt is it's available for the whole family. Creating and designing a flag patch shirt can be a perfect bonding moment for the whole family.
With this broad selection of American flag iron-on patches, you can create a great DIY patch shirt for the whole family.
While it is easy to iron or sew flag patches on clothes, there are a few things that we need to take note of wearing American flag patches to avoid disrespect or faux pas.
1. The Placement: Even if you're a civilian, you still need to wear the flag patch on the arm of the shirt, just like the soldiers or other military personnel. Technically, you can wear the flag patch in other areas of your clothing, but the sleeve is considered the proper patch placement.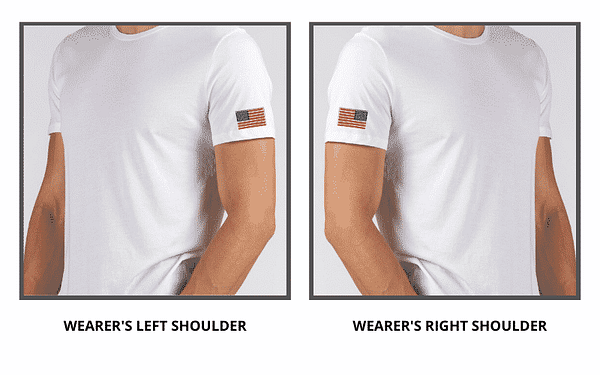 2. Placing the flag patch on the shirt sleeve: A civilian should wear the flag patch in the same manner. The soldiers are instructed to wear their official flag patches on their uniforms. The stars are in the forward position in the top corner as if they were flowing in the wind.
3. If you want to place the flag patch on the left sleeve, the star field should be on the upper left side. If you're putting it in the right sleeve, the stars should be in the same area. In short, sleeve patches, and flag placement, ensure that the star field is always facing forward.
4. If you're planning to place it with other flag patches, the American flag should be placed above all other patches. This is to show that nothing should be placed above your own country. Displaying any other patch higher up on your sleeve disrespects the flag.
5. In adding flag patches to bags and backpacks, the same rule applies: you must ensure that the flag patch is in the highest position over other patches and that the stars are in the upper forward position. It is also essential to ensure that the patch is not placed at the bottom of the bag to avoid it from hitting the ground. This is to ensure that you always honor our nation's flag.
2. Patched Jacket With American Flag
Adding an American flag to your favorite jacket is also a great way to show patriotism without going overboard. Jackets are a piece of clothing you can use or wear on any occasion, and adding an amount of flag with your dark-colored leather jacket will make the flag stand out..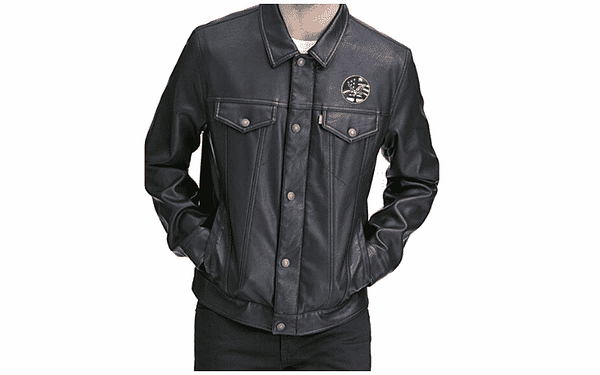 3. DIY American Stick Flag
A DIY patch American stick flag is a great way to simultaneously show your creativity and patriotism. Simply glue a piece of flag patches on sticks or toothpicks for the tabletop centerpiece of cupcake toppers, and there it is! You have the super-easy DIY flag that you can use to put on your desktop, door, windows, porch, table centerpiece, or any household decorations that will show patriotism around the house and enhance the patriotic theme party.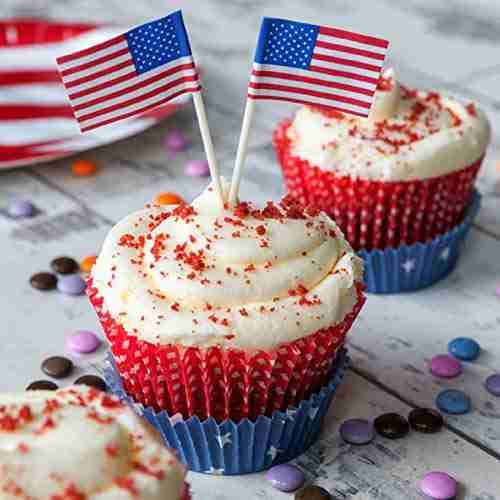 4. Backpack
A great way to show your patriotism not just on Independence Day but everywhere you go. Sewing a flag patch on the upper part of your backpack shows your love for your country wherever you go. It's also a great way of letting people know your nationality and where you came from.
5. Framed Flags
Did you think frames are just for pretty pictures and paintings? Well, they're also a great way to show off your different designs of American flags collection. Find a frame that's big enough and sturdy enough to hold a shadow box in it. Fill it with your flag collection; you can display it on your desktop or fill empty wall space in your home or office.
Shop for Iron on Patches used in these framed flags:
6. Star-Spangled Banner
To celebrate the 4th of July this year, you can make a star-spangled banner using our different collections of red, blue, and white stars or our American flag iron-on star. It's super easy to make, and you don't have to cut cardboard or fabrics. All you need are fabric glue, string, and patches. Simply glue the patches on a string, and there it is; you have the star-spangled banner you can use to decorate your house on the 4th of July. What's great with this project is that you can re-purpose your stars into other art craft DIYs after the celebration.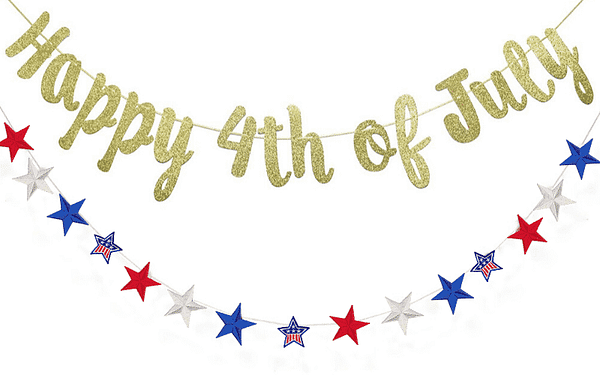 Shop for iron on patches used for the star-spangled banner:
There are many ways in which you can show your love and patriotism for your country through the use of American flag patches. With patches, the possibilities are always endless. You just need to unleash your creativity and realize there are so many things you can do with patches. Hopefully, this article has helped you get your creative juice flowing and inspired you to do DIY projects. Subscribe to our newsletter to get the latest update of our patch and rhinestone collection.