Beanies are the perfect hat for cold weather and for anyone who loves outdoor adventure.
Beanies are so cool and popular and never go out of style. People of all ages love wearing beanies because they can be a great fashion statement. So in this blog, we will show you how to patch your favorite beanie to show your fashion statement and make it unique. 
Decorating your beanies with patches can be fun. As long as you are feeling creative, this DIY could be easy and a perfect activity to spend with your kids. Scroll down below for the basic instructions. 
In this DIY Patch Beanie, You'll Need:
Beanie (wool)

Assorted patches

Iron

Ironing board or any flat surface

Plain light cloth or baking paper
Step One
Select your patches. Heat the iron and set it to the cotton setting. If your beanies are knitted, place the patches closer than how you want them to appear. This is because a tight-knit beanie will stretch a bit when you wear it, and the patches will spread out.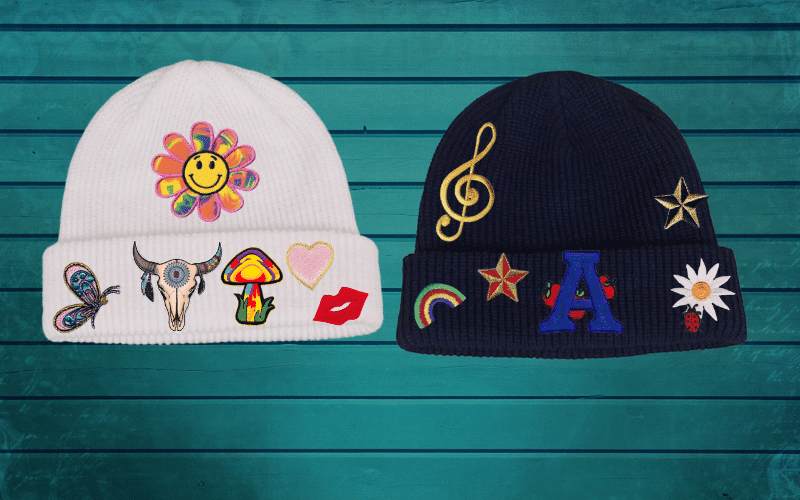 Step Two
Lay down your beanie on the ironing board or flat surface. Arrange your patches according to your design. It is recommended that you make a design layout first before deciding on the final placement. This way, you can see the outcome of your design.
Step Three
Once you're sure of the placement of your patches, cover them with a plain light cloth or baking paper. Using a round stroke, iron the patches for at least 30 seconds. Do not press too hard, or you might stretch the fabric. 
Check the patches to see if they stick well into the beanie. If you see parts of the patches didn't stick, repeat the ironing for 30 seconds. Repeat until the patch is fully attached to the fabric.
Step Four
Turn the beanie inside out, and then cover it with the cloth or baking paper, and iron the back of the patches. Again, press lightly for thirty seconds using the circular motion. Recheck the attachment, and that's it! Enjoy your DIY patch beanie hat.