During the Christmas season, we often struggle to find unique Christmas decorations and gifts to make our celebration fun, unique and memorable. Sometimes we felt like everything had been done a million times and wanted to try our hands with DIY Christmas decorations and gifts, but didn't know where to start. 
DIYing your Christmas decorations and gifts may be daunting at first, but crafting your own decorations and gifts is easier and fun with the help of embroidered patches. Patches are guaranteed to make your decorations and gifts special because they show you've put a lot of thought into them.
Embroidered patches might not be the first thing that comes to mind when it comes to Christmas decorations and gift-giving, but they can be the best. Continue reading to find out why embroidered patches are perfect for Christmas.
1. Patches Make Your Christmas Decorations and Gifts Unique
Embroidered patches may not be the primary choice for your Christmas decorations and gifts, but they can make your holiday celebrations unique. They offer something different that shows thoughtfulness. No matter what you want to show or express, patches are a great way to get the messages across. 
You can hang Christmas patches on your Christmas tree or attach them to your Christmas decorations and gifts for something cute and eye-catching. You can even give embroidered patches as gifts to encourage your loved ones to let their creativity out. The best part with patches is they are inexpensive, and you can design or choose a design to say and show what you want.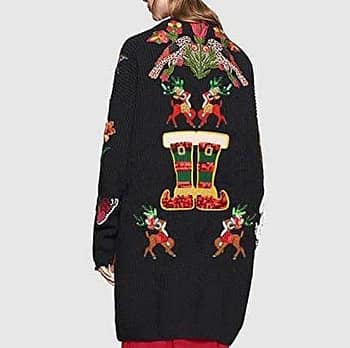 2. You can Customize Everything with Patches
With embroidered patches, you can order a customized patch that suits your personality or your Christmas decoration theme. An embroidered patch can even make the most basic decoration into a customized decoration or gift. 
3. Embroidered Patches are Always in Style
Embroidered patches never go out of style, and these days they've become more popular than ever. With famous fashion houses and style icons fixated on this classic embellishment, people, young and old, continue to love patches. Embroidered patches are often used to customize and adorn clothes, bags, shoes, hats, other accessories, DIY projects, gifts, and costumes. They are also used to represent companies and organizations or to commemorate and identify military personnel and other decorative purposes.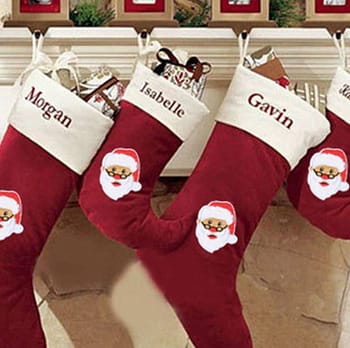 4. Patches Create Personal Connections
Because embroidered patches can be customized and make such a visible fashion statement, they are perfect for personalizing your Christmas decorations and gifts. You can incorporate your personality into your Christmas decorations or the receiver's personality into your gifts with patches. Whatever patch you choose, you know your decorations reflect your personality instead of random objects bought from stores. 
5. Patches Create Personal Connections
When you give a personalized Christmas gift, you show that you've built a genuine connection with your loved ones or friends. It shows you've taken time to get to know them and incorporate that knowledge into a personalized gift. People are much more likely to remember personalized gifts than those store-bought ones. 
Ready to create your own DIY Christmas decorations now?
Our team here at LaughingLizards.com is ready to help you get started today. We have a vast collection of embroidered Christmas iron-on patches that are perfect for your DIY Christmas decorations and gifts. We have years of experience in the industry, and we've worked with everyone who likes to start new craft projects. 
Choose from our existing Christmas patches designs, or email us if you want a custom patch design. We're always ready to help you create the perfect Christmas decoration and gifts. Want to learn more about patches? Read our blog Embroidered Patches: Everything You Need to Know.