Military patches are striking and beautiful symbols awarded and worn by men and women in the service. Armed forces from around the world have used patches since the Roman era and worn different badges, insignia, and patches. They served important purposes and are still used even today.
The use of the military patches in the American military dates back to the Revolutionary War when George Washington made the Badge of Military Merit a patch that would become the Purple Heart. However, not too many men earned the Badge of Military Merit, so the use of patches in the military did not become widespread until the Civil War. 
The use of American military patches became strong during the Civil War, but during World War II, the military patches became popular. Patches were used to show information about a soldier's division, rank, and qualifications without really communicating. Leaders on the battlefield could find a qualified person for any job by just the details of their patch. 
The meaning of military patches has changed since World War II. Patches in the military are worn to show a soldier's rank and special qualifications, and they also include the branch of service and military occupation. 
Army Patches
Army patches show a soldier's unit, rank, and assignment without words. Examples of army patches are a dash on a soldier's sleeves, which means a soldier has served overseas. Another is a small patch on a soldier's sleeve on the shoulder that means the person wearing has graduated from a Ranger school, Special Forces training, Airborne, Sapper training, or is a part of an advisor unit.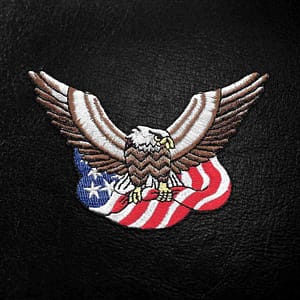 Specialty Patches
Some military patches are used to represent special events like the Far East Navy cruise or attendance in military exercises. These special patches are used on special occasions, rarely used, and never become part of the permanent military uniform.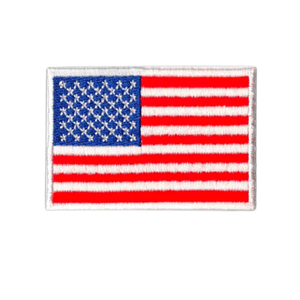 U.S. Flag Patch
Flag patches are an essential part of the Military uniform. The U.S. flag patch is a sign of pride and patriotism. The U.S. flag patches found in military personnel's uniforms in all military branches are worn proudly by American soldiers worldwide.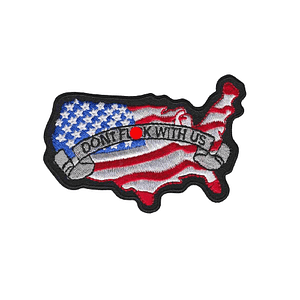 Morale Patches
The morale patch is another popular military patch. Morale patches showcase personality and attitude, which started with the 81st Division Wildcats of the U.S. Army. The patch symbolized a wild cat, representing a creek that ran through their base. The emblem was used to boost morale and camaraderie among military troops. The morale patches became popular during the Vietnam War, where soldiers wore sarcastic, rude, or critical statements on a patch. This is to keep up the fighting spirits of the soldiers. 
 There are other military patches that are created for various reasons. Some military patches are also used to commemorate patriotic celebrations such as Independence Day, Memorial Day, and Veterans Day. These military patches are also great for decorating clothes, jeans, backpacks, hats, jackets, and other accessories. At LaughingLizards.com, we have military patches for all branches. We also accept custom-made patches for your specially designed patch. Our incredible creative team will work with you to ensure that your patches are perfect.