Small and simple to use, embroidered iron-on patches are a great addition to your wardrobe and accessories. Here at Laughing Lizards, we talked a lot about the different types of patches and the best ways to attach them to your clothes or accessories, but today we will scale things down and take a look at some of our mini patches.
Patches vary in sizes and shapes, but the usual sizes for mini patches fall below the 2 inches mark when it comes to mini patches. Often sold in packs on our site, these mini patches have a peel-and-stick backing that makes them easy for attaching to any material. These mini patches can be ironed, sewn, or glued to your clothes or accessories.
Our embroidered mini patches designs are tightly stitched with high-quality embroidery thread in various colors. So if you are looking for a small and cute patch to decorate and change things up, take a look below at our embroidered mini patches.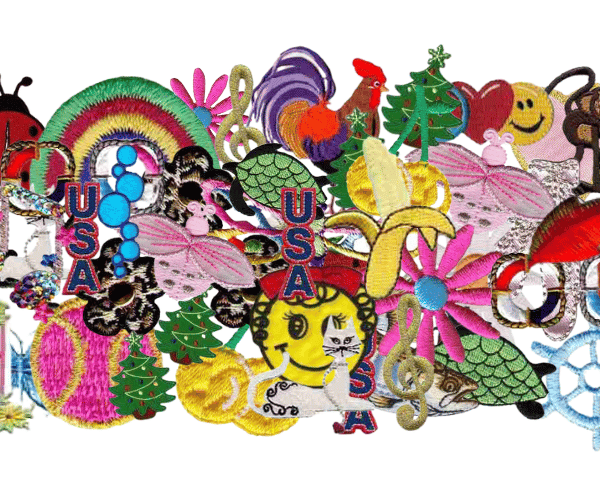 How to Use Mini Patches
Our embroidered mini patches can be attached to almost any surface because of their small size and adhesive backing. If you're wearing these mini patches on clothing, we recommend sticking them to a sturdy fabric like denim. Also, keep in mind that patches are not made to be removed repeatedly and may not stick if moved from one location to another. So make sure of your patch's placements before peeling off the backing. Patches look perfect on hats, jackets, scrapbooks, journals, and other items that offer a firm flat surface. 

How to Attach Mini Patches
Several attachment options are available for patches, but for mini patches, the easiest way is to iron and glue them. No matter what small they are, you can secure them in place in as little as a few minutes by using an iron or fabric glue. Small embroidered patches have tiny edging, so if you're planning to sew them in place, use a clear fishing line instead of a colored thread. This will give you a clean finish without having to worry about any unwanted thread showing in the design.  
At LaughingLizards.com, we have a wide selection of embroidered mini patches of any hobbies and interests. Our creative team has created all sorts of patches of different sizes and shapes through the years for various purposes. We are a one-stop-shop for all your embroidered patch needs. We also do custom patches for your personalized patching needs. If you're interested in learning more, simply fill out our free quote form or email us. Let us show you how easy ordering patches can be.