Make your Valentine's day gifts memorable with embroidered patches. Embroidered iron-on patches are not only attractive, but they are also more unique. Usually, when people see a colorful or intricately embroidered patch on their gifts, they see something special, and they appreciate the thoughts and effort spent to make them. 
The best thing about embroidered patches is not just on their aesthetics but on their versatility. Customizing your Valentine's day gift with patches is easy and affordable, but the result is amazing. For example, you can customize a set of gloves or socks by attaching patches on their sides, or you can decorate a scarf with special patches that match the receiver's personality.  
Valentine's day is unique, and you can make it even more special by giving your special someone a gift that features their personality, likes, or hobbies. So if you want a special gift this Valentine's day, here are some DIY gift ideas you might love.
1. DIY Hearts Valentine's Day Greeting Card
Tell your special someone how much you love them by transforming a plain note card into a heartwarming card embellished with hearts patches. A hard paper patched card is very durable and can last for many years, which helps preserve happy memories. 
What You Need:
A piece of hard paper (white or in your favorite color)

Craft Glue

Scissor

Heart Patches
How Yo Do It:
Print the paper with your message, or you can handwrite a personal note on the paper.

Cut the card to your desired size and shape, glue the heart patches, and there it is! You have your DIY patched card, which you can send or give personally.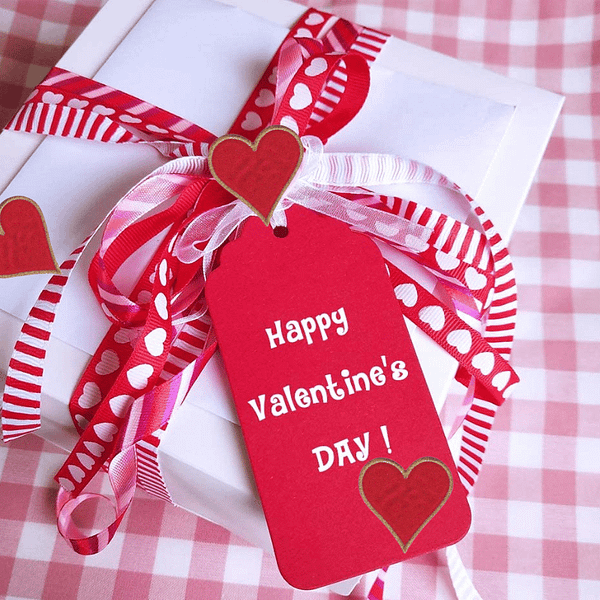 2. Gift Topper
Looking for the perfect DIY gift topper for a heartfelt, one-of-a-kind present you made lovingly or picked out for your special someone? Pretty, fun, easy, and inexpensive patches are perfect. So put a handmade finishing touch on each thoughtful gift you give this Valentine's day. This fantastic patch gift topper is ideal for Christmas, Birthday, Mother's Day, Father's day, or any gift-giving day.
What You Need:
Scissor

Gift wrapper

Crafting Glue

Patches

Baker's twine, Ribbon or String
How You Do It:
Wrap your present in the gift wrapping paper.

Tie your wrapped gift with baker's string or ribbons. You could tie it around with a string or ribbon.

Glue your chosen patch on the top of the string or ribbons.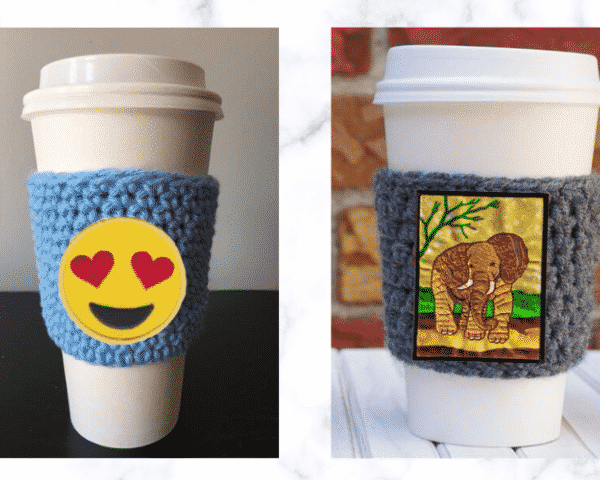 3.

Patched Coffee Cup Sweater

If your special someone loves coffee, you could buy a mug or reusable coffee cup and pair it with a patched fabric sweater for a more personalized gift. You can customize an ordinary coffee cup with a patch sweater that matches their personality. A personalized patched fabric cup is perfect for keeping those hot coffee warm and keeping hands dry from iced coffee or smoothies on the go. 

What You Need:
Coffee mug or reusable coffee cup (any size)

Plain cloth sweater (I am using a crochet coffee sweater, but you can make your coffee fabric by cutting a plain colored fabric and sewing it to a size that fits your coffee cup.

Fabric Glue or needle and thread ( it depends if you sew or glue the patch to the fabric)

Scissor

Patches (you can select your own choice of an embroidered patch)
How You Do It;
Glue or sew your choice of patch into the coffee fabric, and you're done!
Patches are one of the perfect and unique gift ideas you can give this Valentine's day. A simple DIY patched gift can turn your gift into something memorable because it will show that you've put a lot of thought and effort into the gift. Here are the reasons patches are perfect for gift ideas.
1. Patches Give Gifts A Personal Touch
Giving a DIY patched gift shows you have taken time to get to know your loved ones and you. Your knowledge into a gift made just especially for them. These will make them unique and cared for, which will help in creating a deeper personal connection.
2. Patches Can Make Your Gift Unique
Whether you're using embroidered sew-in or iron-on patches, it will instantly make your DIY gift unique because, with patches, design possibilities are endless. Giving something personally made by you makes the gift special, and more priceless than any store-bought gift.
3. You Can Customize Your Gift With patches
With Patches, you can customize your gift to suit the personality of one person you will give the gift. Patches can also make an ordinary gift into a one-of-a-kind gift. 
4. Patches Show You Care
Giving a customized gift is one way of showing others that you care about them. As a receiver, seeing that someone has gone the extra mile to make something unique will make you feel good. People give gifts because it makes us and other people happy.