Consider combining your online advertising with fun, useful tools like custom embroidered patches. They are a unique way to build a larger audience for your business. You can see custom patches anywhere, and they are fantastic for shirts, hats, backpacks, jackets, and just about anywhere else. Custom patches can also be an ideal way to reach your target market, which your online marketing strategies might not reach.
Why You Need to Use Custom Patches to Promote Your Business
Patches are so fashionable and trendy that almost everyone has a patch on their clothing, bags, and accessories. Most of today's organizations and clubs are using patches to show pride in their group, a sign of membership, accomplishment, or a special milestone.
However, patches are not only limited to transforming old clothes into something new and showing membership to a group. You can use custom patches as an advertising tool to promote any business. Custom patches are so versatile that you can use them in any advertising setting. 
Custom patches attract attention wherever they go. When someone has your company's name or logo on their hats, jackets, backpack, or clothes, you have a free walking billboard that your target customer can see anywhere. As potential customers see your custom patches around often, it will help develop curiosity in their minds and want to learn more about your business.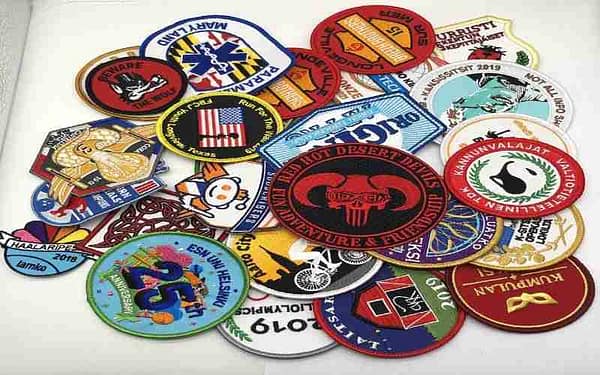 Reasons Why Custom Patches are Useful for Promoting Your Business.
Custom patches can help convey the causes, interests, specialties, and issues we care about. Paper marketing can be tossed in a garbage can. However, an embroidered custom patch can be a great way to develop advocates within your consumer. They will proudly use and show your patch by putting it on their things.

If you want to promote your business to people or customers who can identify you by your name, then you must use custom patches. Custom patches are the best promotional tools that you can use to make your business and services known in the market.

With custom patches, you can choose any designs you want. Your custom patch design's originality can help promote your business effectively. Through your unique custom patches, your customers will think the company or services you sell are amazing compared to other businesses.

Custom patches are cost-effective investments that can significantly help increase your business's visibility. Custom Patches can also help make your business feel in places that cannot be reached online.
Ways that Custom Patches Help to Promote Your Business
Build Exposure
Every business needs to grow its exposure continually. These will keep new customers growing and old customers returning for repeat purchases. If your business cards, email campaigns, online ads, and promotional campaigns have your business logo in them, why not try putting your business logo on custom patches and giving it to your customers?
A unique and straightforward custom-patched logo design and business name can go a long way. Your loyal customer might put this logo on their laptop case, shirts, jacket, hat, backpacks, and other clothing accessories that will draw attention wherever they go.
Patches can be custom-made and come in various elements and designs. Custom patches can become giveaways to your customers to serve as a reminder of your business. You can turn them into fun, collectible items and hand them out to your customers and potential customers. The more potential customers see your custom-patched logo around, the more they will want to know the details of the business.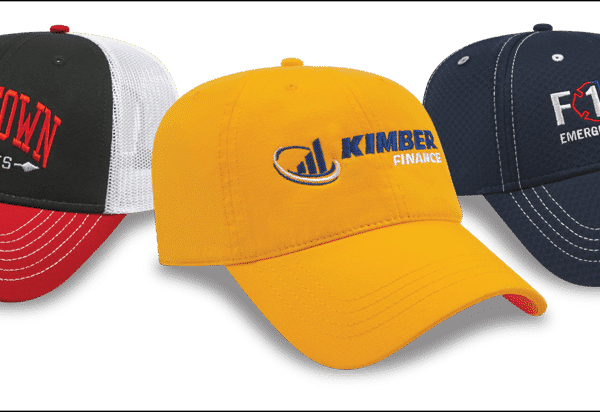 Add to Customer Confidence
When your employees enter a client's home or business wearing a uniform with embroidered custom patches with your company's name and logo, it reassures the customer that the person on their doorstep is there for a legitimate and professional purpose. These will increase your client's trust and confidence in your business and services.
Build a Stronger Team
Provide great motivation to your team and encourage them to work harder through custom patches. Custom Patches can be designed, showing achievements, goals, leadership, and anything else you want to develop. You can give your employees these kinds of custom patches to make them feel appreciated. By giving them custom patches they can put on their hats, accessories, or shirts they can wear on weekends, you are letting your promotional items do the talking.
Your employee can also become a great business ambassadors for your business by sharing it with anyone they know. These can help raise awareness of your business.
Stand for a Cause
If there is a cause that you are passionate about, you can incorporate it into the design of your custom patch. You can give them to your friends, customers, or target customers. You can help support a great cause while enjoying the benefits of marketing. People love showing off their support for a worthy cause, which turns custom patches into more than branding. It creates an experience your customers can engage with and get excited to support.
Do the Unexpected with Custom Patches
People are used to receiving pens, lanyards, or business cards as business promotions on trade shows. Why not use custom patches? Custom patches are unexpected, which makes it something to note. By giving custom patches, people will see that you have invested time and effort into your marketing. It shows your love and respect for your business and those who are part of it.
Giving custom patches is only the beginning because no matter where the patch ends, it's taking your business with it. These will build your chance of making a statement that people will remember.
Blending Old Marketing Strategy with a New Marketing Strategy
Today's business person knows that social media and other online platforms are the most effective way of promoting a business. However, you can blend the old way of promoting your business with today's technology. For example, you can use custom patches as giveaways to people who follow you on social media by entering a contest. You can ask your followers to pick up custom patches and creatively use them. The most innovative and inventive person with your patches and tags on your business in the video or photo wins the prize. You can also use your custom patches as a prize or gift to your followers. This can be an excellent way of promoting your business on your social media platforms.
Conclusion
Custom patches are cost-efficient, highly effective, and long-lasting tools you can use to promote your business. They are a great marketing tool you can use with today's technology to bring great results to your business. Using custom patches will not only increase the exposure of your business. It will also help you gain loyal customers, ensuring your business' success.
Improve your business marketing plan using custom patches and see how custom patches can transform your business marketing efforts. But first, create your custom patch design and be creative. Focus on designing a patch with your business logo to get attention and get the right message across. Make sure your custom patch design is unique and attractive, and we'll take care of the rest.
Click here to get a quote from your first set of custom patches.