Handbags are women's most important accessories. They are not only functional but also a stylish way to carry all your essentials. However, sometimes your old bag needs a new life to get it cycled back into use, and if you are looking for a simple but unique way to upcycle your handbag, you're in the right place. This blog will show you how to upcycle your old leather handbag into something unique by decorating it with iron-on patches. 
Decorating Your Leather Bag With Patches
If you want to add color to your old leather bag to make it more stylish, here are a few things you need to keep in mind.
Decorating a faux leather bag with patches is much easier than authentic leather bags because they work well with hot glue.

Sewing patches onto your leather bag is not recommended because the leather is thick. 

Patches can be attached to leather bags and can last for a long time as long as they are well taken care of by preventing the bag from getting wet and exposing it to direct sunlight for a long time, as too much heat can melt the glue.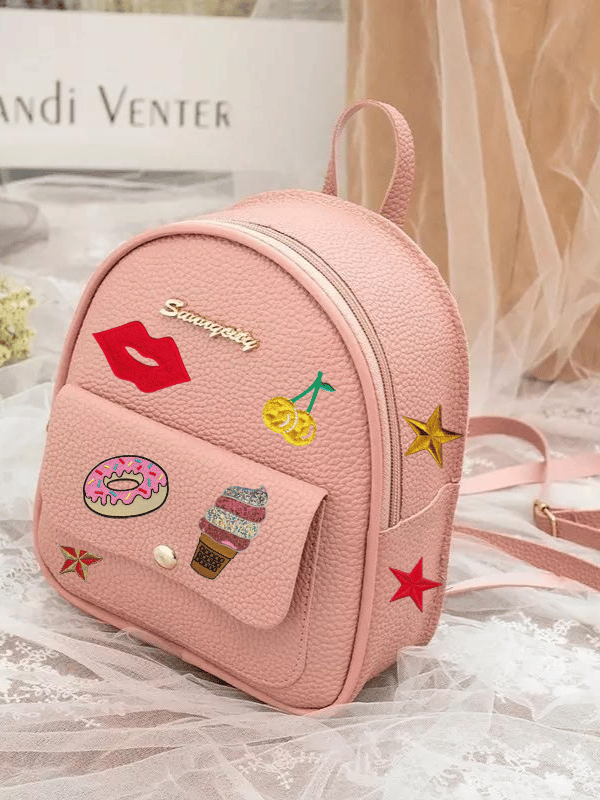 Materials You Need in Decorating Your Leather Bag With Patches
Iron on patches

Leather bag

Glue sticks and glue gun

E6000 glue
Steps
Start by making your design layout so you can see the outcome. 

Once you're sure of your design, you can start attaching your patches. Use hot glue if your bag is a faux leather bag and E6000 glue if your bag is genuine leather. 

Allow the glue to dry overnight. Add some weight, like books, to the patches to make them stick into the bag. 

Once the glue is dry, enjoy using your personalized bag.
How to Use Patches to Repair Your Leather Bag
If your leather bag has damage or a hole, you can fix it using patches.
What You Need
Patches (make sure your patches are bigger than the hole)

E 6000 glue

Filler

Scissors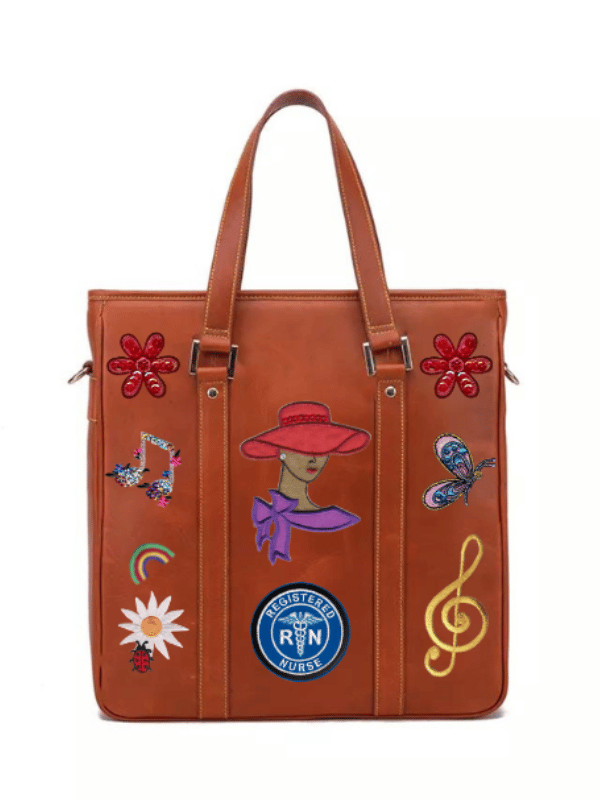 Steps
Begin by ensuring your patch is slightly bigger than the damage, such as a tear, discoloration, or hole in your bag.

Ensure the patch is in your bag and then apply glue underneath the patch. Press down the glued patch in the bag to seal the glue.

Let it dry overnight, and add weight, such as books on the patch.

That's it! You have an upcycled leather bag.