Custom embroidered patches are an excellent way to show your personality and unique style. They are also often used as a branding tool that helps promote businesses, clubs, organizations, shows support for a cause, and more.
Businesses use custom embroidered patches to promote their logos and boost their brand in a simple, affordable, yet very effective manner. However, if you're new to custom patches, you might wonder how you can be creative with custom patches in order to fully utilize their uses in promoting your business, club, or organization.
Fortunately, ordering your own designed custom patches is not as complicated as you first thought. By thinking a little outside the box and with the help of our creative team, you can make sure your custom patch is just what you want it to be. Here are a few tips on how to be creative in creating your custom patches and a few creative ideas on how to use them to help you stand out from others.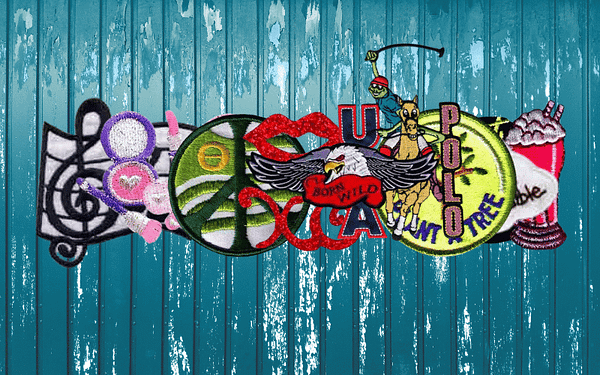 Uses for Custom Embroidered Patches
If you're new to custom patches, have a little idea of where to use them. Well, don't worry. Here are some ways custom patches can be used.
Marketing and Promotion
Custom patches are excellent for marketing and promotion. Businesses use them for brand awareness and publicity. Patches are like small billboards that attract attention and can promote your business. Your patch on a person's shirt or hat can be a free promotion for your business. A creative and attractive patch can be a great conversation starter and can draw interest from others.
Charity
An embroidered patch with a charity logo or date of the fundraising event is an excellent addition to any charity cause event. People like buying attractive little souvenirs, and a custom patch for your charity organization or events will make beautiful merch or souvenirs for your supporters.
Merchandise
Rock fans or music fans are always looking for something new to add to their battle jackets, shirts, bags, hats, and other accessories. Unique custom embroidered patches are excellent additions to your merchandise. They are cute, unique, affordable, and are fantastic offerings at concerts, art exhibits, and other events. It's also a great giveaway to your fans.
Get a design that is memorable and attractive. It's always good to provide limited-edition items to your fans. Fans love attaching these little memorabilia to their hats, backpacks, jackets, shirts, jeans, and shoes.
School Teams
Schools, colleges, and universities love showing their pride with patches celebrating sports teams, schoolhouses, school organizations, and accomplishments. These patches that utilize the school colors and logos look great on sports teams, jerseys, or uniforms. Students, family members, and fans also love showing off their support of their favorite colleges, universities, and other schools through patches.
Work Uniforms
One of the most common uses for custom embroidered patches is work uniforms. Military, emergency services, security services, and other companies have taken advantage of creating custom patches that display their logo or company name and the employee's name or rank.
Artists and More
The artwork and color are the first things people often notice. A custom patch with vibrant colors will attract people's attention.
The exclusivity of limited editions makes these patches more popular with fans and memorabilia collectors. Artists in all media can use custom embroidered patches to showcase their art in a way that people can easily relate to. Patches are colorful and vivid. The most vibrant patches are the most noticeable and are a terrific way to give something unique to your fans.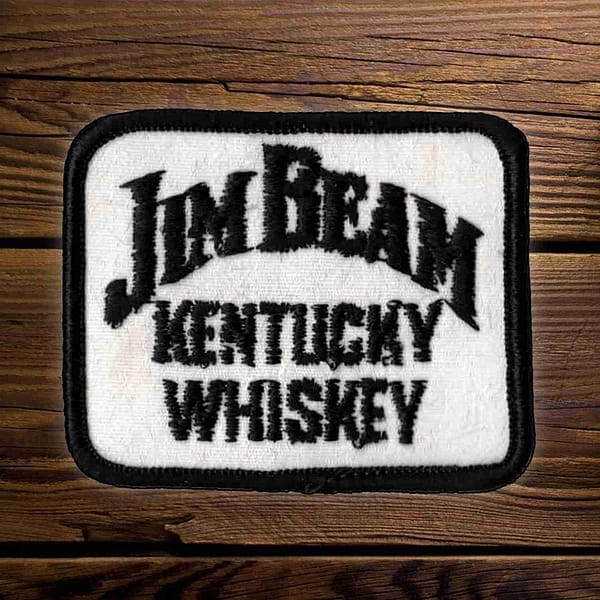 How to Design a Creative Custom Patch
To design a creative custom patch, there are a few things you need to take into consideration. Whether you are using icons, symbols, logos, graphics, or text, ‌let the elements stand out and make your message known. Another essential consideration to make in creating a custom patch is the percentage of the embroidery coverage. Having the right embroidery coverage will play a significant role in your finished custom patch look overall.
Get Creative With the Design
A well-designed creative custom patch is an artwork with a purpose. Logos, symbols, emblems, and other elements are ideal for any custom patch. A creatively designed patch should be vibrant, unique, and able to convey the message.
The text and font should be clear and legible. The details should get the attention and give everyone a memorable first impression. A uniquely designed patch will surely capture the interest of anyone who sees it.
Get Creative with Color and Borders
When designing your custom patches, don't be afraid to use your imagination. Begin with your artwork and layout, and be sure to include features that are relevant to your company, team, or organization. Creatively combining complementary and contrasting colors will make your design stand out.
You can choose between merrowed and hot-cut borders for your patches. A merrowed border will yield a classic raised edge that is perfect for traditional patches. Hot-cut borders can be used for any patch shape.
Get Creative With The Materials
There are plenty of material options for patches. The most common materials are twill, felt, and chenille. PVC, velcro, and leather patches. No matter what type of material you use, the quality of the material will affect the final look and feel of your custom patch. So choose a material that matches the aesthetic you are aiming for.
Get Creative With the Backing Options
A well-designed creative custom patch should have a reliable backing. The most common backing options are sew-on, iron-o, hook and loop, and tape backings. Iron-on backing is the most popular way of patch application, but iron-on patches are not suited for stretchable fabrics and leather materials. Iron on and tape backings allow for an easy application, while sewing on is the most reliable and permanent application.
Where to Order Custom Patches
Customized embroidered patches that bear the colors and messages of your business, club, or organization can be ordered from online patch shops like LaughingLizards.com. We also have a wide selection of ready-to-use embroidered patches on our website. Our patches are made using high-quality twill and embroidery that looks great but is tough enough to last for a long time. Our custom embroidered patches and pre-made patches can showcase your or your business's personality, beliefs, and characters.
How to Order Custom Patches from Laughing Lizards
Creating your own custom embroidered patches is easy and affordable. No matter what budget you are working with, you will still get the best quality patches here at Laughing Lizards. Here are the steps in ordering custom patches at Laughing Lizards.
Step 1: Start With The Basics
Determine your patch size and how many patches you need. Then send us a request, and we can get started!
Step 2: Submit Your Design
Send us your own artwork or get help from our free design service. We'll make your ideas a reality in no time at all.
Step 3: Approve a Sample
After placing your order, we'll send a photo sample for you to approve.
Step 4: Receive Your Patches
Get free shipping in the U.S. or select rush service if you're in a hurry. All of our custom embroidered patches come backed with our 100% satisfaction guarantee.