Spring will be here soon, and when it comes to spring outfits, embroidered patches are one fashion trend that never fades. So why not brighten up your spring wardrobe by incorporating some embroidered patches into your clothing? Here are some DIY embroidered patch ideas for you to try this season. 
Flowers
When we think of "spring," flowers always come to our minds, so why not add a floral design to your jeans, shirts, jackets, and other accessories. Roses, a cluster of lavender, a sprinkling of bluebells, and other flowers are perfect for incorporating some colors of nature into your clothes and accessories.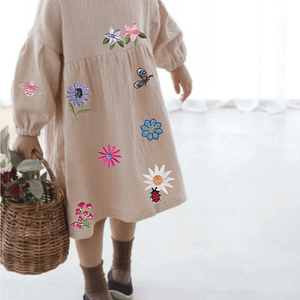 Special Holiday Patches
St. Patrick's day and Easter holidays come with spring. It is the best time to show your and your kids' creativity by creating your outfits for these special occasions. Green is the color of St. Patrick's Day, so include something green in your outfit. 
There is nothing quite like making your DIY crafts for special occasions. It's also a great way to bond with your family. Check out these fun Easter DIY crafts using embroidered patches. 
Seasonal Elements
Try incorporating embroidered patches like a bird, bees, butterflies, and more into your clothing to get into the spring spirit. You can be creative and create scenes or keep them simple by adding one or two elements to your clothes and accessories.