The start of the school year is always important for students, parents, and teachers. Embroidered patches can be a great way to mark the beginning of a new school year. They can ‌decorate the students' accessories, used as ‌encouragement and reward for achievements. Patches are a tangible reminder for students to do their best and appreciate the importance of education.
Patches as a great way to start a new school year; they can be a creative tool for increasing a student's confidence and a great conversation starter. Teachers can also use it as a tool for team building, welcoming students back, fundraising and awards.
Laughing Lizards, we have high-quality patches that are great for decorating and personalizing your students' backpacks, jackets, hats, and other accessories. We also do custom patches for depersonalized patches a teacher or school administrator uses as rewards, giveaways for fundraising, or bolsters the team spirit of a school team.
Ideas for Using Patches for Teachers and Students
Below are some ideas on how a student or teacher can use embroidered iron-on patches.
1. Customize Your Backpack with Patches
Have you started adding color to your bag? Whether it's one you bought or made, customize your backpack with patches. You can use your kid's favorite collection of iron patches or purchase patches they want to decorate on their backpacks. Your kids will love wearing this personalized backpack on their first day of school.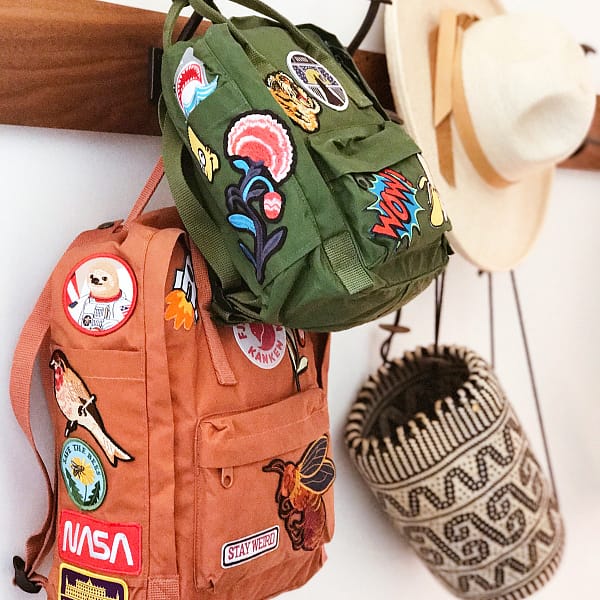 2.

Upcycle Kids' Clothes for School

Upcycling old clothes is a creative, fun, and money-saving way to turn old clothes into something new and fashionable. So rather than tossing your old clothes and spending on new fashions, why not upcycle for the new school year? This way, you can help the environment, develop your creativity, and create new upcycled clothes that stand out and show your kid's personality at school. 

Upcycling can seem complicated, especially if you haven't tried it out. You might be worried that you don't have any sewing skills or ideas for refashioning your old clothing. Well, worry no more; check out these ideas on upcycling clothes.
3. School team Uniforms and Jackets with Letter Patches
Embroidered letters and number patches are used in schools for athletic teams, bands, and other groups to make them feel inspired and encourage teamwork. There are many uses for embroidered letter and number patches, and they are the perfect way to visually and easily foster your team's goals.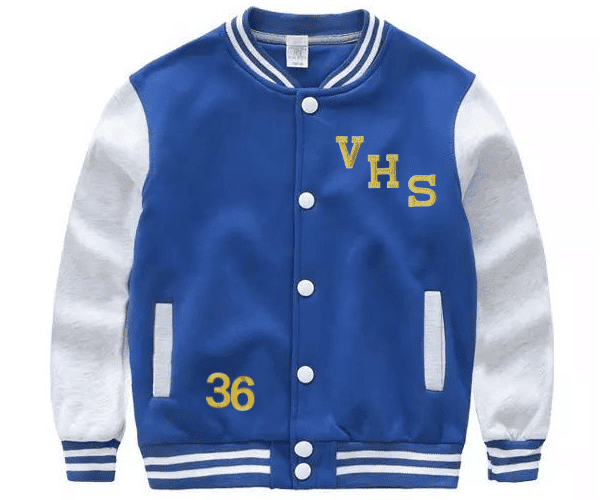 4. Star Patches for Rewards
If you are a teacher and want to reward your students' good deeds, these stars are perfect good deed badges for your students. When it comes to the ideal little reward for a child, student, or athlete, everyone looks for an inexpensive yet lasting way to show recognition for their accomplishments. For a child struggling with their behavior at home, a little star patch ironed on their blanket, shirt, or any accessories given to them can be a big reward.
Embroidered Iron on Patches for Students
Flag Patches
School Patches
Kids Patches
 

Tips For Applying Iron-On Appliques:
Use cotton fabrics:

As much as possible, use 100% cotton fabrics to avoid burning your material. You can use other fabrics like polyester or silk for Iron-on appliques too, but you use the sewing or gluing method. 

Wash and iron our fabric:

Wash and dry it out without using a fabric softener; press to remove wrinkles once your fabric is dry.

Be careful with your layout and double-check placement:

Be sure that your iron-on applique is where you want it to be attached, and double-check if it is centered or aligned correctly.

Set the heat in the proper iron settings:

Preheat your iron to the setting that matches the cotton fabric. Do not use steam. Work from the right-left and top to bottom in ironing your applique. 

Use pressing cloth:

Use a pressing cloth to protect your applique and fabric. Do not iron your applique directly. Put a pressing cloth between the iron and the applique. You can use a handkerchief or old pillowcase as your pressing cloth.

Be careful when laundering:

Your iron-on appliques are machine washable. However, it would be best if you should turn your clothes inside out during washing to prevent abrasions from other items in the wash load.
Conclusion
Patches go a long way for students and teachers, from the classic embroidered letter patches on cheerleading and varsity jackets to celebrating achievements and accomplishments. Patches are not only for students; sports teams, bands, and other clubs also use them in schools. Some teachers use patches as awards and rewards for students.
Here at LaughingLizards.com, we have patches for all. Our patches are perfect for adding cute little decorations to your kids' backpacks, jackets, hats, socks, jeans, shirts, and other accessories.