Embroidered patches are an attractive and simple addition to any piece of clothing and can be attached to fabrics by sewing, ironing, or using strong glue. Here at Laughing Lizards, we have lots of uniquely designed embroidered patches that will showcase your style and individuality. Below is a list of the top eight uses for embroidered patches.
Add Flair To Your Clothing
Here are some ways to turn a basic bag or piece of clothing into something uniquely yours to let the world know who you are! Personalize your items and change your wardrobe without investing too much by adding an embroidered patch to decorate your jacket, bags, or clothing. This is also a great way to showcase your personality and individual style. Make a standout design that depicts your interest, hobby, or passion. A unique patch design that suits your character is an excellent option in a world where everyone is looking to add their flair to their outfits.
Here are some DIY ideas on how to add a personal flair to your clothing or things to add color and personality.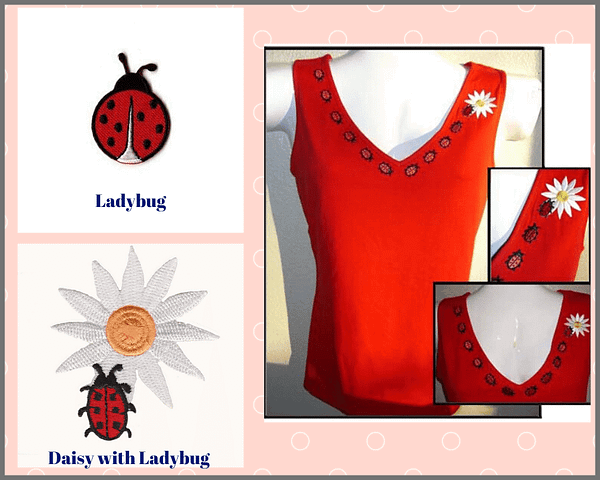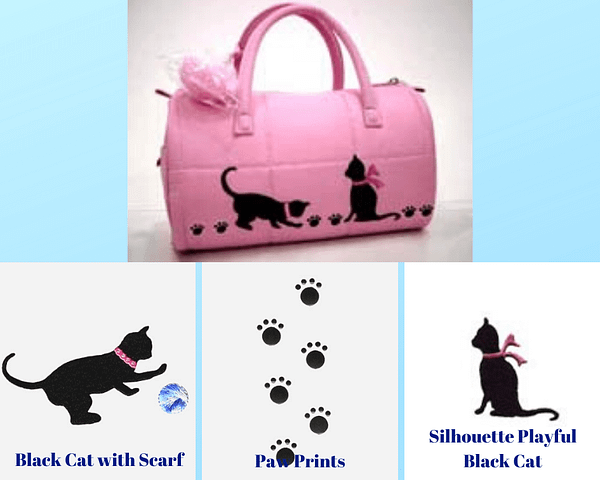 Custom Uniforms
One traditional use of embroidered patches is to make a brand appear more secure, established, and sophisticated by using embroidery patches that display a company logo or name on uniforms. These patches show authority and make others aware of the area in the individual works. Emergency services, military, security services, and trade companies often use patches in uniforms.
Students also show off their loyalty to their college or school by wearing school uniforms displaying their school logo.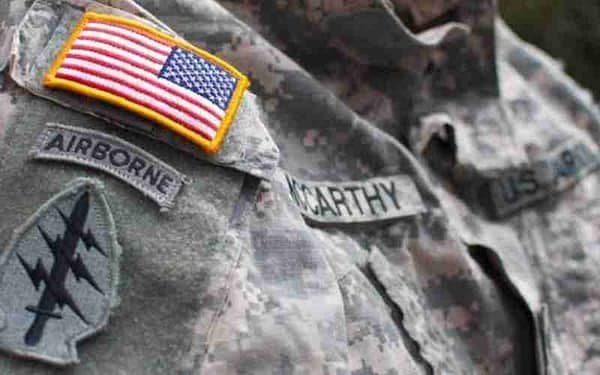 Sports Team Spirit
Members of a sports team or clubs use embroidered patches on their uniforms, bags, and other sports gear to show off their team spirit and pride. Sports team fans also use embroidered patches to show off their support.
To Support A Cause
An embroidered charity patch with the charity logo or date of an important fundraising event is a great way to generate publicity for an important cause. Purchasing and using charity patches is also great for showing your support for the cause. Embroidered biker patches of the biker community are an example of patches that showcase their cause and its personality.
Advertisement
A uniform with the company's embroidered logo provides a walking billboard and free advertisement. Often when a company is looking to promote its brand and services, it helps to be unique by handing out patches that can be ironed onto any item that is part of the campaign. Most of these patches include fun slogans and local information that people can opt to put on anything they want.
Organizations
Some organizations, like fire companies, professional companies, and other local organizations, already use embroidered patches on their uniforms to display their company logo. You can order or create custom patches for any organization you're a part of, like a book club, small business, or dance company.
Easy Gifts
Traveling somewhere? Embroidered patches are attractive, useful, and easy to pack, which makes them excellent gifts to your friends and family. Embroidered landmark patches are a great way to show places you've visited. You can also make crafts using embroidery patches. Surely people love receiving DIY gifts. Below are two easy gift ideas for you.
Patched Coffee Cup Sweater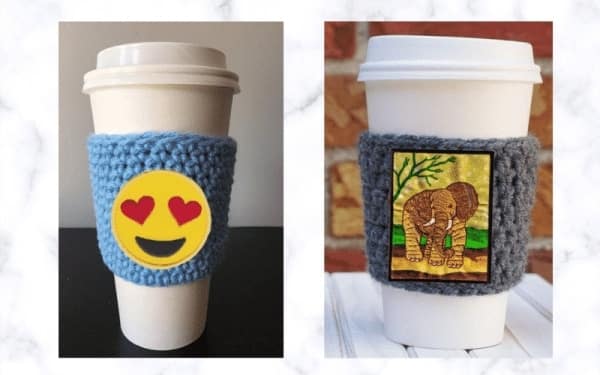 Materials
Reusable coffee cup or coffee mug (any size)
Plain crochet coffee sweater (you can make your coffee fabric by cutting plain colored old fabrics by cutting and sewing it to a size that fits your coffee cup)
Needle
Thread
Scissor
Patch (you can select your own choice of embroidered patches)
Instructions
Sew your choice of a patch to the coffee fabric, and you're done! 
Greeting Card
Embroidered greeting cards work well for any occasion. These cards are easy to make and look super cute! Who doesn't love receiving a DIY embroidered greeting card on a special day? Here's a sample of a greeting to give you more ideas if you want to make one.
DIY Hearts Patched Valentine's Day Greeting Card
A DIY heart Valentine's Day card can make it unique and sentimental. The gift of a patched card can help express your message uniquely. Hard paper patched cards are very durable, which helps preserve memories of your Valentine's Day gifts.
Materials
A piece of hard paper (white or in your favorite color)
Glue for crafts
Scissor
Hearts patches
Instructions
Print the paper with your message, or handwrite your note on the paper. 

Cut the card from the paper (to any size and shape you want), glue the patches, and adhere it to the paper, and there it is! You have your personalized patched card. You can send it or give it personally.
There are many ways an embroidered patch can be used and applied to personalize your items, promote your business, or bring together people to support a cause. Order now and have fun unleashing your creativity through our variety of embroidered patches and appliques collection.