Back patches are a great way to bring together individuals who are members of a club, team, or organization and are perfect for showing one's personality or fashion statement. One of the most popular uses for embroidered iron-on back patches is on jackets. You'll often see back patches attached to jeans, canvas, or leather jackets. 
Back iron-on patches can be worn by anyone, but motorcycle clubs and sports teams always use back patches in their uniforms. Back patches vary in size, from 12 inches to smaller 4 inches, depending on your design. Here at LaughingLizards.com, we have a selection of large patches you can use as a back patch to your favorite denim or leather jacket. But we can also help you create custom patches with your own design. Our creative team is always ready to help you make your dream patch a reality.
 Our Back Patches
Our back patches are of different sizes to fit your needs. They are naturally eye-catching, with varied, vibrant color schemes and intricate designs. Here are some of our attractive back patches.
1. This tattoo-inspired Hell on Wheels Patch with Eagle is a perfect back patch for any leather or denim biker's jacket.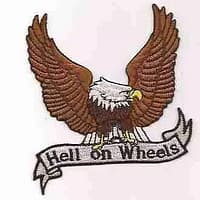 2. This cute snowy SKI iron-on patch is for all snow lovers. Perfect for decorating the back or front of any skiing outfit, shirt, jacket, or bag.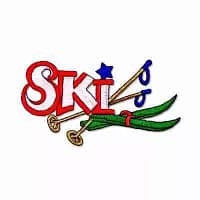 3. This large Oriental Red and Black Dragón are great for any Asian-themed events. 
4. A Tan Red Hat Lady with Purple Shoulder Flounce Patch that is large enough to decorate as a back patch.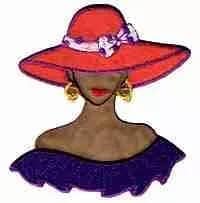 5. Just like the wolves, a ferocious tiger head is an aggressive eye-catching design. Perfect for back patches!
6. This cute Blue Star Sparkle Patch is great for decorating a kid's jackets, shirts, backpacks, and other accessories.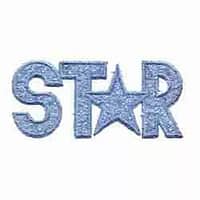 7. This beautiful Patriotic Falling Star Spray resembles stars sent spraying down! Perfect for any patriotic patch decoration to any project or as a back patch.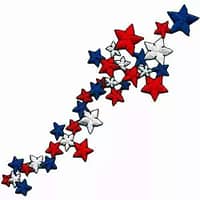 8. This unique Mythical Phoenix Bird Rhinestone Iron on Applique is beautifully rendered in elegant flourishes using rhinestones and studs. A stunning iron-on applique that will generously fill the front of a T-shirt or tank top.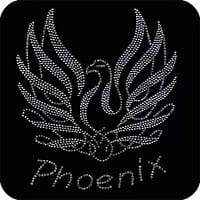 9. This sparkling Double Butterflies Iron on Rhinestone Applique is gorgeously detailed, which is perfect as a back patch.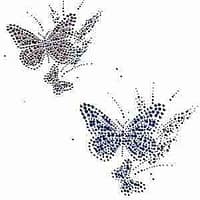 10. A shimmering metallic silver "FAITH" in an ornate Gothic typestyle iron-on applique. They are generously sized to be easily read when applied to the back of your shirt or jacket.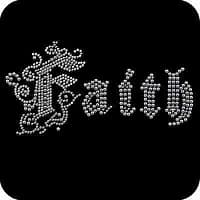 Back patches are great for expressing your personality, showing your creativity, and bringing people together. So whether you are a club, team, organization member, or artistic individual, we offer a variety of back patches for your patching needs. We also accept custom back patches for your design.